ABOUT US:
Stone Mountain Center: Was founded in 1989, by Dr. Stephen Larsen. After twenty years of seeing biofeedback enhance quality of life for the college students he taught, Dr. Larsen decided to bring its healing and optimizing influence to his psychotherapy practice. The results were so positive that in 1996 he retired from his psychology professorship and went into full time clinical practice and writing. In the twelve years since then, his practice has grown exponentially, with a specialty in the LENS form of neurofeedback, as described below. Stone Mountain has a satellite office in New York City, and several affiliates in the Hudson Valley of New York. Now incorporated as Stone Mountain, PC, the center treats a wide variety of patients with CNS problems: anxiety and depression, brain injury and trauma, attentional and learning problems and sleep disorders (see a fuller list under LENS page.)
Through the not-for profit Center for Symbolic Studies, which sponsors personal growth seminars and educational projects, SMC also conducts trainings for professionals who wish to learn the LENS f orm of neurofeedback. Dr. Larsen and his wife, Dr. Robin Larsen also lead regular groups in Dreamwork for psychotherapists, artists and writers, and the Joseph Campbell Roundtable of Mythological Studies.
(See also symbolicstudies.org)
Books by Stephen Larsen, or Jointly authored by Stephen and Robin Larsen are described in the section on Books.
STAFF:
OFFICES:

Stone Mountain Center
310 River Rd. Extension New Paltz, N.Y., 12561. Office@stonemountaincenter.com, 845-658–8083, Fax 845-658-3874
New York City
19 W. 34thSt. Penthouse, Sociometric Institute, room 33, 212-947 7111Rm 33 x 346.

AFFILIATE OFFICES:
---
Executive Director:
Stephen Larsen, Ph.D., LMHC (New York State) A.I.B.T., B.C.I.A.-eeg is a graduate of Columbia University, (B.A., M.A.), and The Union Graduate School (Ph.D.). He is Psychology Professor Emeritus at SUNY Ulster, where he ran a biofeedback laboratory that served students and staff, for twenty-eight years. During this time he also trained in clinical depth psychotherapy with Edward Whitmont, M.D., Training Analyst at the C.G. Jung Institute of New York, and, in the 1970′s, with Stanislav Grof, M.D., then Staff Psychiatrist and researcher at Maryland Psychiatric Research Center. He also studied for over twenty years with Joseph Campbell, M.A. LL.D., in the interpretation of Myth and Symbol.
More recently Stephen is certified at the level of Mentor by the AIBT (American Institute of Biofeedback Technicians), and in EEG by the BCIA (Biofeedback Certification Institute of America.) He is also licensed in HeartMath, and in the LENS by Ochslabs, for whom he is also a teacher and trainer. A former yoga instructor, he also holds a second-degree black belt in Japanese Karate, and is a certified Qi Gong therapist.
Stephen is a co-founder, with his wife Robin, of the not-for-profit Center for Symbolic Studies, which sponsors seminars, seasonal festivals, programs for youth and the developmentally disabled. He is also the author of The Shaman's Doorway, The Mythic Imagination, and with Robin, A Fire in the Mind: The Life of Joseph Campbell, and The Fashioning of Angels: Partnership as Spiritual Practice. More recently he authored The Healing Power of Neurofeedback, the Revolutionary LENS Method for Restoring Optimal Brain Function, and The Fundamentalist Mind: How Polarized Thinking Imperils us All. Stephen is currently working on two new books on brain functioning, conducting research, and presenting at professional conferences internationally.
---
Supervising Psychiatrist:
Willie K. Yee, M.D. is a Board Certified psychiatrist. His M.D. is from the University of Pittsburgh School of Medicine. He completed an Internship at St. Vincent's Hospital and Medical Center of New York and a Residency in Psychiatry and a Fellowship in Social and Community Psychiatry at the Albert Einstein College of Medicine.He is presently employed as a Staff Psychiatrist at the Ulster County Mental Health Department in Kingston, NY and has a private practice in New Paltz, NY. In the past he was a Psychiatric Applications Developer for the PKC Corporationand the Project Psychiatrist for the New York State-funded Family Support Demonstration Project.Willie K. Yee, M.D.
Home Office: 21 Tricor Ave, New Paltz, NY 12561 (845)-255-0660
Website: www.willieyee.info
---
Biofeedback Clinician:
Carrie Chapman, B.A., A.I.B.T.
---
Biofeedback Clinician:
Alexandra Linardakis, B.A., A.I.B.T.
---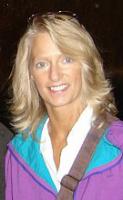 Office Manager:
Beth StewartAfter a fairly lengthy career working in the human service field, Beth decided to follow a calling to become self-employed and is now a Guild Certified Feldenkrais Practitioner. She has classes and also works with clients individually in this very subtle but effective movement education process. In addition, Beth is also the billing manager at Stone Mountain Center and has worked there since 1997.
---
---
AFFILIATES:
Consulting Child Psychiatrist:
Theresa Yonker, M.D.
Holistic Psychiatry of New YorkDr. Theresa Yonker is a board certified child, adolescent, and adult psychiatrist who utilizes a holistic approach in her psychiatric practice. She has the unique capacity to integrate her traditional psychopharmacological training with nutrition, nutraceuticals, and cutting edge technology including LENS Neurofeedback, and Heartmath Biofeedback. Dr. Yonker believes medication is overused to treat symptoms, and her goal is to identify the underlying cause of the symptom, thereby developing a treatment plan which allows the body, including the brain, to heal itself.
Holistic Psychiatry of New York
7472 S. Broadway, Suite 7 (Firehouse Plaza, 3rd floor) Red Hook, NY 12571
(845) 758-9694
---
Marriage and Family Therapist:
Kristen Harrington, MA, LMFT, Director

Kristen is a Licensed Marriage and Family Therapist The Kingston Center for Integrative Healingwith 25 years of experience. Starting in 2003 she has trained in the LENS, and has since become a senior clinician and trainer, also headed the research initiative of the LENS internationally. She incorporates the LENS into her psychotherapy and Marriage and Family Counseling.
Location: 28 Lafayette Ave. Kingston, NY 12401
(845)-532-6622
email: kharrington@mindspring.com
Website:www.marriagehelpers.net
---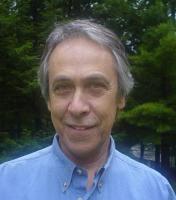 MindCare Center / Integrative Medicine Group:
Anton Bluman M.S., AIBT Anton Bluman is a certified NeuroBiofeedback practitioner, NYS licensed Mental Health Counselor and Speech-Language Pathologist.Anton is affiliated with Stone Mountain Center and with the Integrative Medicine Group,Tarrytown,Westchester County,NY where he uses the LENS neurofeedback alone,and with related therapies to alieviate neuro-logical conditions in adults,children,and to train stress management, peak performance and facilitate personal growth.
Contact: phone: office (914) 524-0710
cell (914) 393-5616
email:anton.bluman@gmail.com
Website: www.mindcarecenter.net
---
Massage Therapist – Dynamic Healing Massage – Hisashi Omichi, PE, LMT, Specialist in Myofascial Release, Craniosacral Therapy, Deep Tissue Massage and other modalities – offers biodynamic healing therapy.
Prior to leaving Japan, Mr. Omichi studied and practiced Shiatsu, Amma, and Kappo techniques. He also earned the Western Japan Karate Championship in 1959.
After arriving in the US in 1972, he attended Swedish Institute of Massage in NYC and has been a NYS Licensed Massage Therapist since 1974. Mr. Omichi majored in Biology prior to entering Clarkson University where he completed a degree in engineering in 1980. He is a NYS Licensed Professional Engineer.
He has enhanced his manual skills and clinical knowledge with the study of muscle energy, strain-counter strain, myofascial trigger point techniques, deep tissue and orthopedic massage. He has practiced massage therapy for over 25 years and has achieved higher levels of Myofascial Release studying under John F. Barnes, PT.
Today, he believes that the Myofascial Release is the most profound biodynamic soft tissue therapy, freeing the patient from emotional and physical pain while giving the best long lasting result.
Contact: Office Phone: (845) 331-3649
Cell: (845) 532-9662
E-mail: HAOMICHI@peoplepc.com
Appointments are available at:
Stone Mountain Counseling Center
or
House Calls in the comfort of your home or hotel.
Website: coming soon…
---
Consulting Neuropsychologist:J. Lawrence Thomas, Ph.D.
---
SMC Main Office:
Is located near the historic town of New Paltz, in the Hudson Valley of New York. Adirondack Trailways provides transportation to New Paltz (5 miles, cabs more readily accessible). or Rosendale (a 2 1/2 mile cab ride, cabs not so accessible). Driving by car from New York City it is safe to leave two hours (though some have done it quicker). We are about 15 miles from Poughkeepsie, which is serviced by both Metro-North and Amtrak–but a much longer cab ride.
for Directions see our Directions Page
New York City Office–
Is located at 19 W. 34th Street in Manhattan, a couple of blocks east of Macy's, a little North of Madison Square Garden, and across the street from the Empire State Building.
It is readily accessible to Penn Station and Grand Central (shuttle and a single subway stop.) Reached by the IRT 7th Ave. Line and numerous metropolitan busses. Parking garages are usually available on 35th and 36th st. between Fifth and Sixth Avenues. The entrance is on the North side of 34th between Ave of the Americas (6th) and Fifth Avenue.
The office is room 33 of the Penthouse therapy complex managed by the Sociometric Institute (you can give that name to the concierge in the Lobby, and when you arrive at the 13th floor, ask the receptionist for Stone Mountain Center, Dr. Stephen Larsen or Dr. Thomas.)
19 West 34th Street,
Room #33, Penthouse
New York, NY
Phone: 212- 947-7111 Room 33, or
extension x346 for voicemail